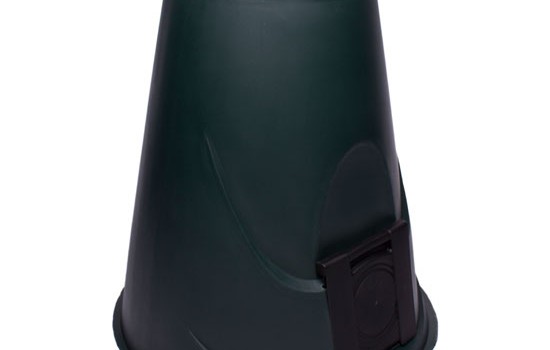 Our famous Garden King Composters are perfect for the experienced and the beginner composter alike. Manufactured from 100% recycled materials and rotationally moulded to a robust and high-quality design with a front sliding hatch for easy access.
This is the 220 Litre Version.
Base Diameter: 82cm
Top Diameter: 45cm
Height: 87cm
Garden King Composter (330L with Hatch)
The Garden King features an easy-slide access hatch at the bottom for easier access to the ready compost at the bottom of the bin.
Base Diameter: 91cm
Top Diameter: 49cm
Height: 101cm