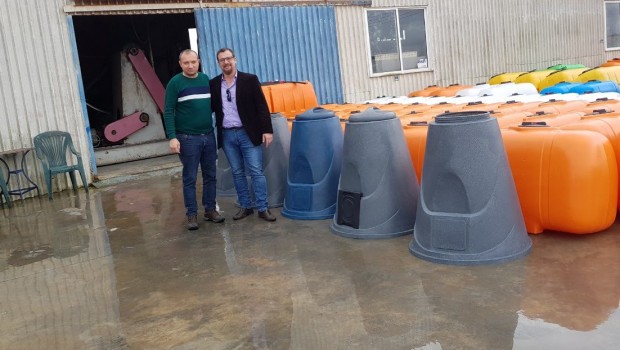 The Garden King composting bin is one of the most popular bin-models in the Northern Europe.
At last its construction takes place in Greece aiming at high quality materials and the establishment of a new Greek Brand name.
The method used for the production of Garden King is rotational molding. This method ensures the quality of the product as well as the environment.
This is a mild and slow process. A specific amount of recycled plastic powder is inserted into the mold. Then it is heated and rotated at low speed. The plastic melts on the mold producing the compost bin.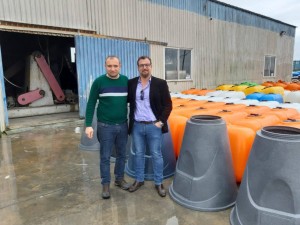 The mild slow molding of the plastic ensures:
Unified dispersion of the material
Molding without any weak spots
Perfect lid fit
Avoiding pressure and damage to the material
As a result, the products longevity is rest assured as well as the excellent application of the lid and the collection side-door.
Individual construction and inspection ensures:
Excellent quality control for each piece of production
 Only excellent products are being put up for sale
Low power consumption for production ensures:
Less environmental impact
Zero harmful smoke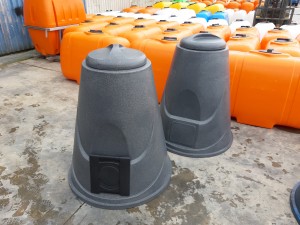 Greek production ensures:
Job openings
Support of the Greek economy
Bin design ensures:
Great stability due to the conical shape
Unified body for high durability without ventilation holes to maintain moisture in warm countries like Greece. Ventilation is achieved by stirring with a special aerator as in any other compost bin.
Model

GK 330 Litres

Color

Grey from recycled plastic or black from primary

Material

Low/Medium density Polyethylene

Construction

Rotational Molding

Capacity

330 L

Weight

7 kg

Diameter of the bottom part

0.91 m

Diameter of the top part

0.49 m

Height

1.01 m

Advantages

Easy to use, easy access, stable conical shape for high stability, unified body without connections and assembly requirement

Guarantee

12 years