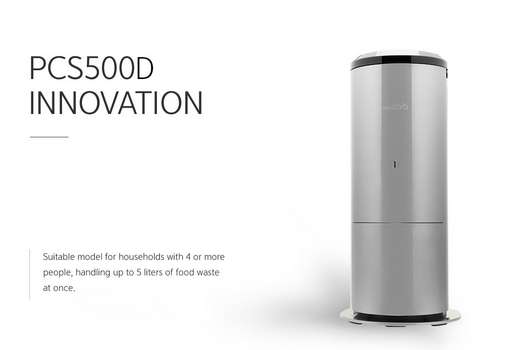 Smart cara is the solution and revolution in domestic waste management problem. Smarts Cara technology is based in removing the water contained in the food waste.
Easy plug and play
Reducing weight and volume 90 %
No odours
Dry material collected and used for gardens
Patented 3 Part Impeller and low RPM (Rotations Per Minute) (3 Part Impeller Structure)
Solid and strong, the 3 part impeller easily crushes and pulverizes hard objects, including chicken bones
Slow movements of 6-8 rotations a minutes ensures powerful, yet whisper quiet operation
Powerful but quiet
Capacity of 4lt per cycle
No additives required
Suitable for all kinds of food waste such as meat, fish and acidic vegetables
Cara's dehydration chamber is coated on both the inside and outside with multiple varnishes, making the pulverization system stronger and more efficient.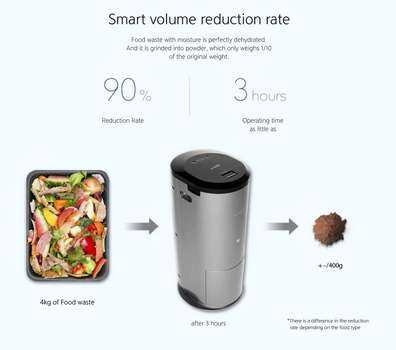 TECHNICAL SPECS PCS500D
| | |
| --- | --- |
| Color | Black/Silver |
| Dimensions(W-D-H) | 340 x 372 x 727 mm |
| Capacity (Lt) | 4Lt |
| Weigth (kg) | 19kg (empty) |
| Power supply | 230V 50Hz |
| Processing time | 3-4 hours |
| Extra cooling time | 1 hour |
| Grinding system | Included |
| Self-cleaning function | Included |
| Error | Included |