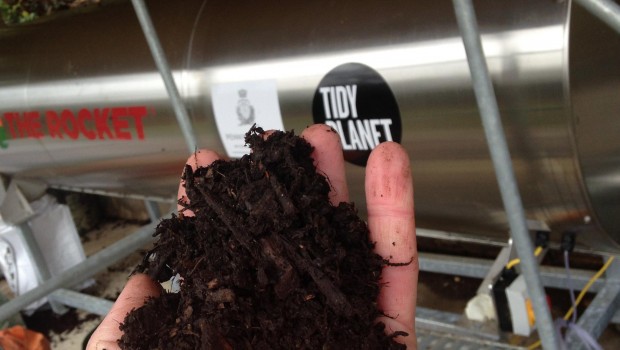 The composting of organic waste is the appropriate solution since it produces an end-product of high value. The produced compost can be used over crops, in burnt forests for their regeneration, in old quarries for their rehabilitation but also in deserted areas for their regeneration. The mechanical composters are the ideal solution for composting all organic wastes and require the smallest possible space. The process is rapid and waste is comused in 8-14 days. The cost of use is the smallest of all other technologies both in terms of energy and labour costs.
The process always requires the presence of carbon that is achieved by adding wood in any form (sawdust, wood chips, pellets, crushed twigs, etc.). In all mechanical composting plants there is a recording of the temperature of the chamber to monitor the correct procedure. The recording of the temperatures ensures the hygiene of the waste, since we ensure that the materials have gone through the necessary legislation temperatures. Composting of materials with mechanical composting does not have a nuisance with scents and depending on the size and category of waste there is the possibility of placement of Biofilter.
The ROCKET models are of British design and are characterized by high quality of construction and are therefore longlasting. While functionally they ensure excellent conditions for a successful composting.