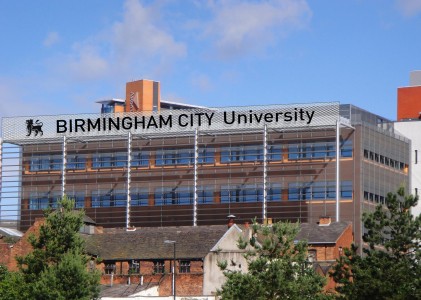 The popular Meridian recycling bins have been selected and installed in Birmingham City University's new £31 million building – Curzon B.
The new building comprises 100,000 square feet of additional state-of-the-art and experimental facilities for the institution's existing City Centre Campus courses. The development provides additional teaching and learning space for 3,000 students and staff.
Some 34 triple Meridian Bins, for use in the Atrium areas, have been supplied through Willmott Dixon, the main contractor and a prolific upgrader of university campuses across the UK.
The triple Meridian bins are able to collect three individual waste streams (in this case general waste, plastics and cans) in a single slim-line unit with WRAP compliant lid colours and labels.