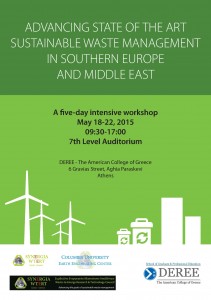 With great success ended the five day intensive workshop titled : Advancing State Of The Art Sustainable Waste Management In Southern Europe And Middle East.
We were given a fine opprtunity to present the technologies of composting but also the GAIA drying technology for food waste and organic wastes.
We need to thank DEREE for their invitation and Dr Efstratios Kalogirou for the opportunity to present our solutions!