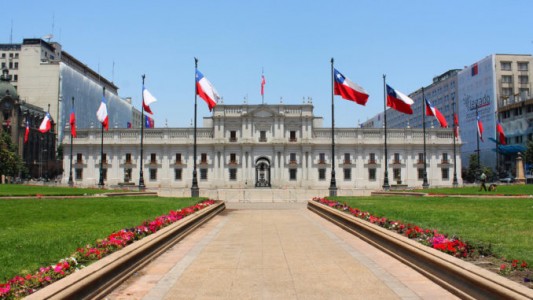 El Palacio de la Moneda, located in Santiago, is the seat of the President of the Republic of Chile, and is essentially the equivalent of the United States' White House.
The decision by the staff at la Moneda to install an LFC-300 biodigester was driven by the government's ongoing commitment to raise national awareness about how recycling at a local level can have national impact—and that the waste-reduction practices implemented by the nation's most prominent public building should be adopted by public- and private-sector foodservice operations.
"Our principle objective is to reduce our negative impact on the environment, through many different and integrated actions, to help eliminate waste on our planet," said Susana Soto, administrative department officer at La Moneda. "We hope to raise awareness about sustainable living by sending a clear message that today we must start working for the future so that our children and grandchildren have a tomorrow as promising as the one we inherited yesterday."
Chile is on the brink of transition—from an emerging country to a developed country. It has been one of Latin America's fastest-growing economies over the past decade and has emerged as an important test case in how best to forge links between the government, people, and businesses to drive sustainability initiatives that can be modeled in other Latin American countries.