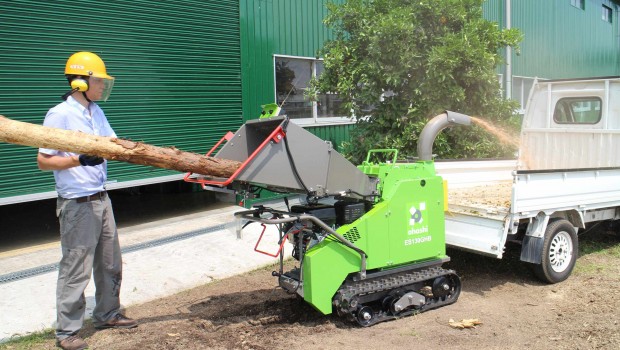 Made in Japan high quality shredders for professionals. Capable to change the diameter of the woodchips produced.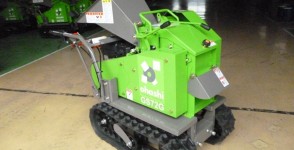 Smallest OHASHI shredder. Maximum efficiency packed in the smallest sized body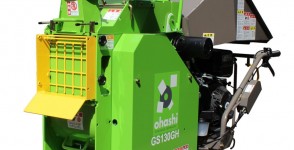 Two stages shredder-chipper produces very fine chips ideal for making pellets.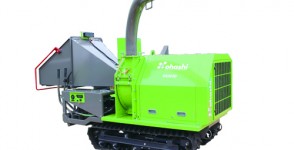 (Ελληνικά) Κλαδοτεμαχιστής Γιαπωνέζικης κατασκευής, αυτοκινούμενος με ερπύστριες και δυνατότητα επιλογής του μεγέθους των παραγόμενων wood chip.